Vendor Registration Will Open Soon!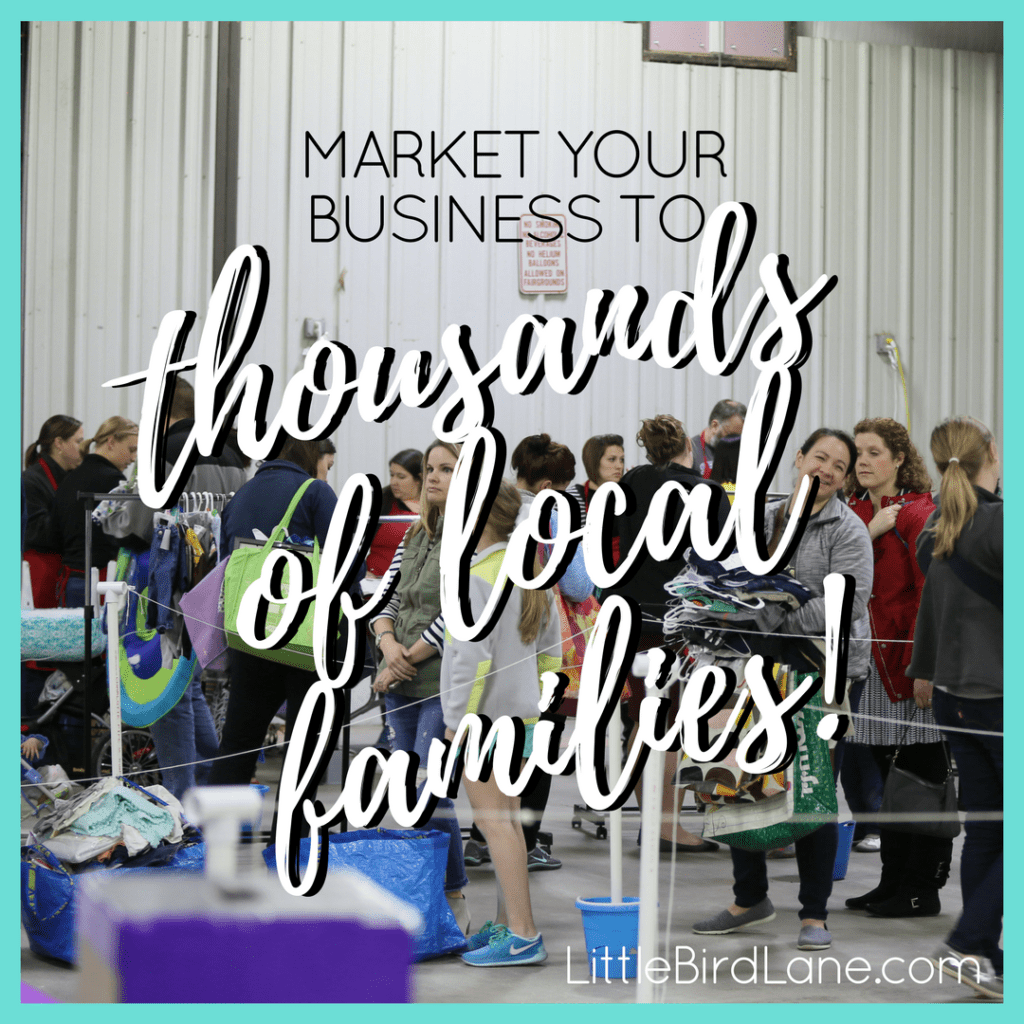 Promoting your business at Little Bird Lane is a great way to expose your child and family friendly business, products, or services to thousands of local families.
VENDOR BENEFITS:
Exposure to thousands of local families at the event and on the Little Bird Lane website and Facebook page

Consignor Fee is reimbursed for vendors who consign

Receive 5 Private Presale passes

Receive 5 passes to the 1/2 Price Presale

Vendor spaces are extremely limited, giving you prime access to shoppers.
What Our Vendors are Saying
Abby, Plexus Ambassador
"I was so pleased with the turnout of people, interest in our products, and sales generated. I will definitely be booking again for upcoming Little Bird Lane sales. Representing health and wellness, I found the family friendly clientele base to be an excellent fit for our products. Plus, the layout encouraged people visit all vendors, have the opportunity to register in our drawing, sample, and chat with us. I also appreciated how organized and well marketed the event was. Even free tickets to give away as a vendor! Nice perk! Thank you so much for partnering with local business owners like myself to make Little Bird Lane such a fun, productive, and engaging event!" 
Susan, Mead Johnson Nutrition
I have worked with Little Bird Lane for 6 years now and it's a great sale to work with. My experience has always been positive and successful.
Lindsey Tillotson, HelloLovelyStyle
Josh, Christina and all the volunteers do a wonderful job putting on this sale! It's a great way to shop, save money and learn about different products and companies from all the vendors! I would definitely be interested in being a vendor at future sales